WHY ARE YOU IMPORTANT TO SOUTH TEXAS ARTHRITIS CARE CENTER?
Dr. Pineda has a passion for rheumatology, in putting the disease puzzle together in order to solve the mystery, define the disease and improve the patient's quality of life.  Autoimmune disease and arthritis are lifelong problems and Dr. Pineda enjoys the long-term relationships she develops with patients.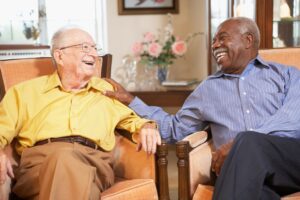 What is a Rheumatologist?
A Rheumatologist is a subspecialist of Internal Medicine who is qualified by additional training and experience in diagnosing and treating autoimmune diseases, arthritis, and other diseases of the joints, muscles, and bones. There are more than 100 types of these diseases, including, but not limited to:
Dr. Emily Pineda, founder of South Texas Arthritis Care Center, graduated from the University of Santo Tomas, Manila, Philippines.  She completed her Internal Medicine residency in Sound Shore Medical Center, New Rochelle, New York.  She completed her rheumatology fellowship at the prestigious Brown University program, Providence, Rhode Island.  She started private practice in Michigan in 1998.  In 2005, she and her family moved from Michigan to San Antonio, which she now calls home.  Dr. Pineda is a Board Certified in Rheumatology and Musculoskeletal Ultrasound, and is dedicated to providing relief and improving quality of life for patients, through non-surgical options, conventional medicine, combined with holistic, natural treatments and lifestyle modification.  She is a member of the American College of Rheumatology, American Alliance for Physician Certification and Advancement, American College of Physicians, Texas Medical Association and Bexar County Medical Society.
Doctor Pineda has special interest and expertise in the use of musculoskeletal ultrasound in the diagnosis and treatment of musculoskeletal conditions.  For a number of years, she was a faculty instructor of MSKUS, a group of medical professionals that specializes in the basic and advanced instructional education and advancement of musculoskeletal ultrasound guidance in the diagnosis and treatment of musculoskeletal conditions for medical professionals from all over the world.  Dr. Pineda uses ultrasound guidance in all of her procedures including, joint injections, bursitis, tendinitis, carpal tunnel syndrome, cubital tunnel syndrome, to ensure greater accuracy, thereby having better results and less pain than unguided injections, that doesn't subject the patient to radiation, and is conveniently available in the office, which saves the patient time and additional expense.
Dr. Pineda is the first in South Texas to provide cutting edge therapy such as Ultrasound-Guided Platelet Rich Plasma Injections for various joint and soft tissue conditions, and other regenerative treatments.
Dr. Pineda is also passionate about sharing with her patients how a healthy lifestyle plays a role in treating medical conditions, preventing diseases and improving quality of life and wellbeing.
Dr. Pineda has been recognized by her peers as a Top Doctor in San Antonio several times since opening her solo practice in 2006.